By Landscape Designer Jacqueline M. Clark, Certified Horticulturalist/Owner GDBJ
Caring for your Perennial Garden – How a well thought out design effects all aspects of how much or how little maintenance your garden will require. Learn what to do and when to do it. We will cover preparation of planting beds, as well as, tools, plant choices based on cultural requirements, planting, dividing, deadheading, dead-leafing, cutback, Pruning, Pinching, thinning, etc.
Curb Appeal: Ideas for making your home stand out – Learn through examples how you, the DIY'er, can implement your own curb appeal. Lean how to add pizzazz by pairing opposite plant combinations. We will briefly touch upon the elements of design: Scale, Form and Texture, Color, Line, Balance, Unity, Rhythm/Repetition, etc.
Perennials for Spring, Summer & Fall – Choosing perennials for interest in the spring, summer, and fall seasons is confusing, not to go unmentioned, knowing how to maintain each plant during the season/s. Lecture includes: Plant combinations: what works well with each other. What plants to deadhead for re-bloom, and those that can be cutback once they have been "knocked ugly". When to plant, transplant and divide. Mulching. Also a little mention on Annuals and why use them to compliment perennial plantings.
Putting the Garden to Sleep – Learn how to prepare gardens for the coming winter season including: what plants to cut back and what not to, mulching, soil amending, container and tool tips, and more. Also techniques for seed saving, division of plants that require fall transplanting, and bulb planting will be covered. Learn by doing and take home some seeds for next season's garden.
Individual Plant Maintenance – Perennials require maintenance to perform at their best. Learn from professional gardener Jacqueline M. Clark the primary maintenance considerations. This step by step guide on the soup to nuts of perennials care on an individual basis. Learn to extract plants, what types of root systems they have, dividing and transplanting. What types of plants that require dead-leafing and dead-heading during the season. Learn which types of plants that can be sheared to ground to initiate new foliage, that is atheistically pleasing. Cultural requirements: Light, nutrition, soil, moisture, drainage, etc. Feeding plants, and pests and disease that affect the plants we will discuss.
Jacqu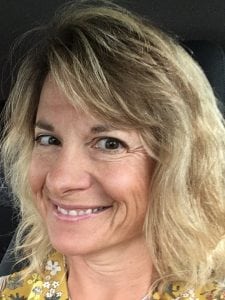 eline M. Clark is owner of a local landscape business Garden Designs by Jacqueline, LLC. , and has been gardening for over twenty years. She specializes in design, installation, and maintenance of all types of landscapes. For the last 11 years she has also been the host of the Ludlow Plant Swap bringing people and plants together for an hour or two of discussion and plant exchanges.